The Basque Country
With so much wine sloshing around the world, mention of the Basque Country in connection with the precious liquid may not immediately ring a bell with the amateur wine-drinker. But wine there is, on both sides of the Pyrenees. In the provinces of the Basque Autonomous Community, but especially in Gipuzkoa, the focus is firmly on txakoli the region's white wine, light and with just a hint of sparkle.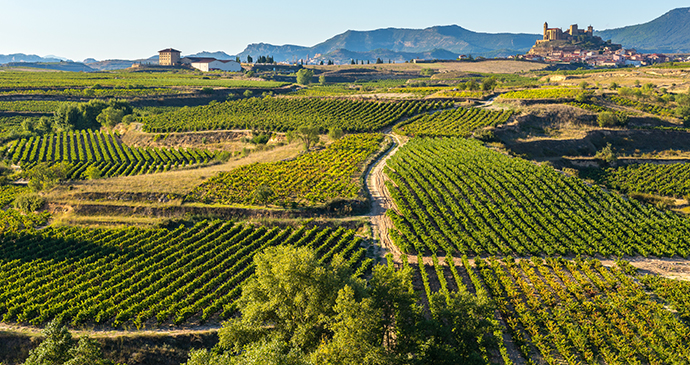 In Álava, some wines can legitimately but confusingly label themselves 'Rioja', as the neighbouring administrative region of La Rioja is not the only one permitted by the DO (denominación de origen) regulations to use the 'Rioja' name on its wines. North of the Pyrenees, the French Basque Country can lay claim to its own appellation, but its name – Irouléguy – is not one that is usually recognised by anyone other than a true wine expert.
Kakheti, Georgia
There's been wine in Georgia almost as long as there have been Georgians: at least 6,000 years, or 8,000 vintages as Georgians prefer to put it. It seems that our word 'wine' derived from the Georgian ghvino. Wine is absolutely central to the Georgian lifestyle and to their self-image, and everyone (especially men) drinks large quantities and will want you to do the same. There are at least 525 varieties of grape in Georgia, and more or less every village produces its own wine, effectively semi-organically.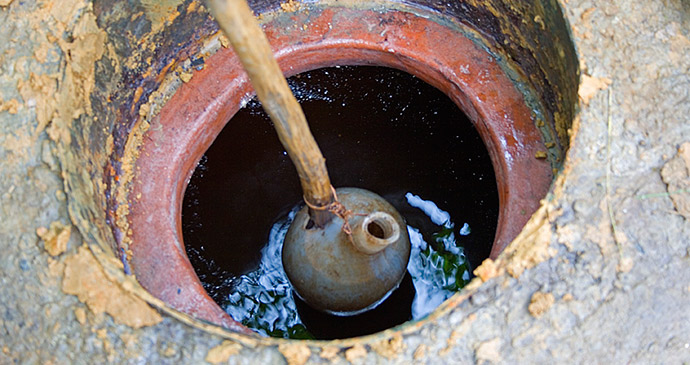 Many winemakers are now rediscovering the ancient qvevri method of natural wine-making, which was added to the UNESCO List of Intangible Heritage in 2013.
Grapes are first trod by foot in a wooden trough or satsnakheli before being poured, stalks, pips, skins and all, into a qvevri, a large clay vessel.
This juice is stirred four times a day for about ten days then left for 20–40 days, after which the skins, seeds and stalks (collectively known as chacha) may be removed before the wine is sealed up for malolactic fermentation over the winter (five to six months).
Kakheti, Georgia's easternmost province, is undoubtedly the best place to go to sample the country's qvevri wines. There are dozens of vineyards offering tours and tastings, or if you want to the full immersive experience, you can join the rtveli, or 'grape harvest', in September and October to celebrate the end of the agricultural cycle of the year. Be sure to bring a few bottles home with you in your suitcase – the best thing about Georgian wine is that not only is it fantastic, but it's extremely cheap, too!
Canelones, Uruguay
Argentina is probably the place you think of when discussing South American wines, but neighbouring Uruguay's tipples should not be overlooked. The country's wine scene is world-class, and there are dozens of wineries offering worthwhile tours and tastings, some barely 15 minutes from Montevideo.
Virtually all of Uruguay's 270 or so wineries are small, family-run private businesses, most of which are found in the Montevideo and Canelones departments, where the vineyards are on a similar latitude to South Africa's Stellenbosch region and Australia's Barossa Valley.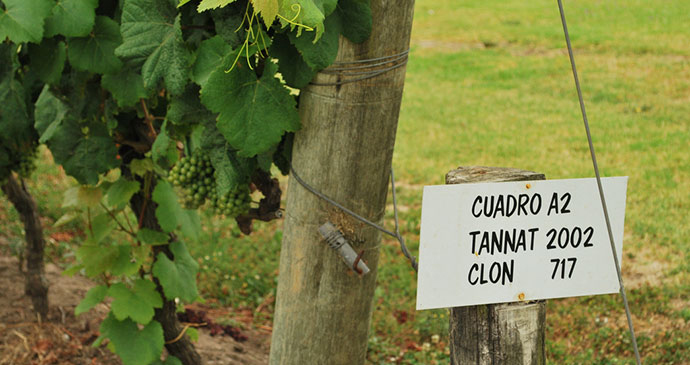 One of the best wineries to visit is the Santa Rosa, founded in 1898 by Juan Passadore, who was responsible for introducing European grape varieties such as Cabernet Sauvignon, Merlot, Sauvignon Blanc and Pinot Blanc to Uruguay. The bodega is now run by the founder's great-grandson, who speaks good English and handles tours for foreigners.
Bekaa Valley, Lebanon
It may not be the first thing that springs to mind when one thinks of Lebanon, but the country produces some excellent wines, which have won many international awards over the years.
In fact, Lebanon has a viniculture tradition as old as the Lebanese themselves, making the country one of the most ancient wine producers in the world. It now produces some seven million bottles annually and wine is now exported to more than 30 countries.